After French Montana, famous Vietnamese singer Son Tung M-TP joins Radio Caca's USM Metaverse – CryptoMode
The Vietnamese music celebrity's videos have garnered nearly 2.5 billion lifetime views on Youtube.
Singapore, May 12, 2022 — Radio Caca, one of the world's leading Web 3.0 companies, today announced the collaboration between Radio Caca and renowned Vietnamese singer Son Tung M-TP, who will join its metaverse from the United States of Mars (USM). Son Tung's art gallery M-TP, dubbed M-TP Galaxy, will have its opening ceremony in the future inside the USM Metaverse. Additionally, Son Tung M-TP will hold his first-ever Metaverse concert at USM at an upcoming date, becoming the first Vietnamese celebrity to do so. The famous singer was chosen via a community survey for RACA's next celebrity partner about three weeks before.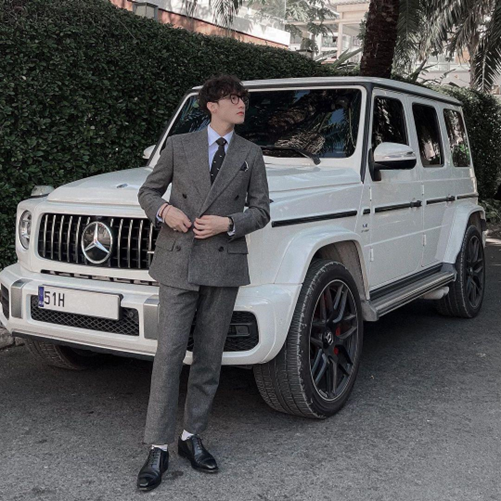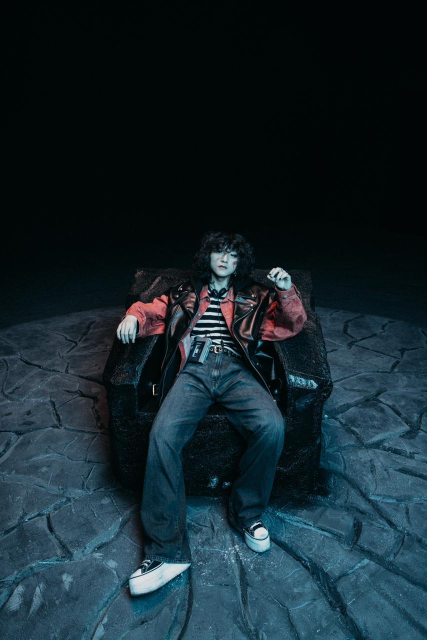 In the USM Metaverse, users can attend concerts, sing, dance with pop stars, socialize, and enjoy popular NFT exhibits. Previously award-winning Moroccan-American rapper, songwriter and record producer French Montana joined the USM Metaverse as resident and official creator. In 2022, French Montana performed a landmark concert at USM, attracting both crypto enthusiasts and newcomers alike. In the coming months, French Montana will release its next NFT album, Montega, in partnership with Radio Caca. The album's NFTs will be called Montega (House of Montana) and will include rare in-game characters for Radio Caca's popular game Metamon. Among many benefits, album owners will be entitled to exclusive concerts hosted by Montana in the USM and in real life (IRL). Nicole Buffett, granddaughter of billionaire-investor Warren Buffett, is the Artistic director for Montega (House of Montana).
INTRODUCTION: SOUND TUNG M-TP
Nguyen Thanh Tung, born in 1994, known professionally as Son Tung M-TP, is a Vietnamese singer, songwriter, producer and actor. He is not only known as one of the most successful Vietnamese artists and as the "Prince of V-pop", but also as the chairman of three self-established companies: M-TP Entertainment, M-TP Talent and M-TP & Friends. He has received many achievements: an MTV Europe Music Award, an Mnet Asian Music Award, appeared on the Forbes Vietnam 2018 30 Under 30 list, and is also the first Vietnamese musician to enter the Billboard Social 50.
So far, he has already released a total of 26 songs, such as "Cơn mưa ngang qua", "Em của ngày hôm qua", "Âm thầm bên em", and many more. His single "Chạy ngay đi" was released with a music video featuring Thai actress Davika Hoorne, and with a collaboration with rapper Snoop Dogg he went on and created the big hit "Hãy trao cho anh". After releasing "Có chắc yêu là đây" in 2020, the song became the 3rd most streamed Youtube premiere at the time with 902,000 live viewers. His most recent release is the single "There's No One At All", it is also his very first song in English, composed and produced by himself.
As we all know, music is undoubtedly the easiest way to connect people. For Son Tung M-TP, music is all he ever wanted to give to the world around him with all his heart and soul.
About Radio Caca $RACA
Founded in May 2021, Radio Caca is a leading Web 3.0 solution provider whose product line currently consists of United States of Mars (USM Metaverse), NFT play-to-earn game Metamon and three-seater of NFT market. One is a Profile Picture Platform (PFP) called OpenPFP.com. Another is a centralized NFT marketplace in Metamon World. The other is a decentralized market called Radio Caca NFT Market. Through an agreement with a third party, RACA is also the exclusive manager from the NFT of Maye Musk (Elon's mother). Its total revenue from NFT proceeds in 2021 was $142 million.
Radio Caca has a strong and growing community with over 609,000 Twitter followers, 487,000 Telegram members in global communities and 66,000 Discord members. The company is backed by OKX Blockdream Ventures and ConsenSys Mesh Tachyon Accelerator. Radio Caca V2 is currently listed on exchanges such as OKX, BingX, Poloniex, KuCoin and Global Huobi. The RACA token has been linked to ETH and OEC and will be linked to Solana, Klaytn, Polkadot and other public blockchains in the near future.
Quick links
(1) Twitter: https://twitter.com/RadioCacaNFT
(2) Website: https://www.radiocaca.com
(3) Discord: https://discord.com/invite/34qREVgv3h
(4) Instagram: https://www.instagram.com/raca_nft/
(5) Telegram: https://t.me/RadioCaca
(6) Medium: https://radiocaca.medium.com/
Media Contact.
E-mail: [email protected]
Disclosure: This is a sponsored press release. Please do your research before purchasing any cryptocurrency.
CryptoMode produces high quality content for cryptocurrency companies. To date, we've provided brand visibility for dozens of companies, and you can be one of them. All our customers appreciate our value for money ratio. Contact us if you have any questions: [email protected]
None of the information on this website is investment or financial advice. CryptoMode is not responsible for any financial losses incurred while acting on the information provided on this website by its authors or customers.