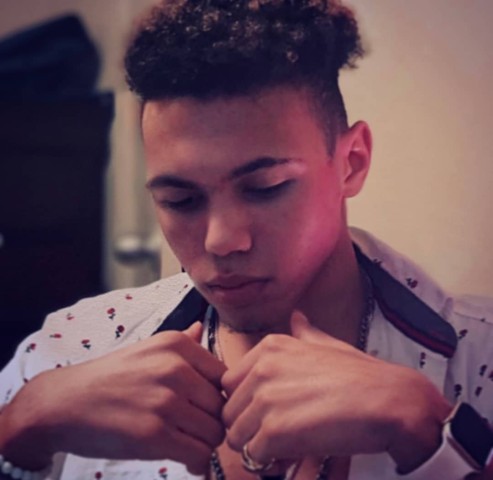 American singer Xraevizion releases long-awaited single titled "Triple A"
One of the up-and-coming American artists, Xraevizion has released their long-awaited single titled "Triple A". The 20-year-old multi-talented singer whose real name is lvray Wilson hails from Nashville, the capital of the US state of Tennessee. Singer Xraevizion started his music career in early 2019. Due to his melodious voice and versatility, he featured a good number of well-known artists including SLB Landon in a track titled "Red Zone". Meanwhile, the heart-melting new single "Triple A" was inspired by Xraevizion's breakup with ex-girlfriend, Miss Aaliyah aka Barracks Bunny, who is an Army B12.
Further explaining his encounter with the ex-girlfriend, the multi-talented singer, Xraevizion recounted in a press release that the two met on one of the popular dating apps in mid-2022. He said they were in a close relationship and he intended to build a future with her. Unfortunately, Miss Aaliyah was discovered to be in an intimate relationship with several men.
Xraevizion who grew up knowing what true love, feelings and understanding are, in his calm nature expected an apology in an effort to continue the relationship but it never happened instead , he resorted to blackmail. As Matthew Hussey once said, "By hurting yourself, you might realize that what you thought you wanted and needed wasn't actually good for you. And that's a lesson only heartbreak and pain can teach you.
Fans and fellow music lovers are expected to witness Xraevizions big performance as the song "Triple A" premieres in Nashville TN in late October 2022.
This single is available online for download.
YOU CAN LISTEN TO THE SINGLE "Triple A" VIA THIS YOUTUBE LINK: https://youtu.be/YVJvUiPtm3g?list=OLAK5uy_njiBdLiIfLtr-8MkM8hxyxo6AuJ_CgHDY
Media Contact
Company Name: NepPhil Media Communication and Advertising
E-mail: Send an email
Call: +2347045142020
Country: Nigeria
Website: www.nepphil.com/