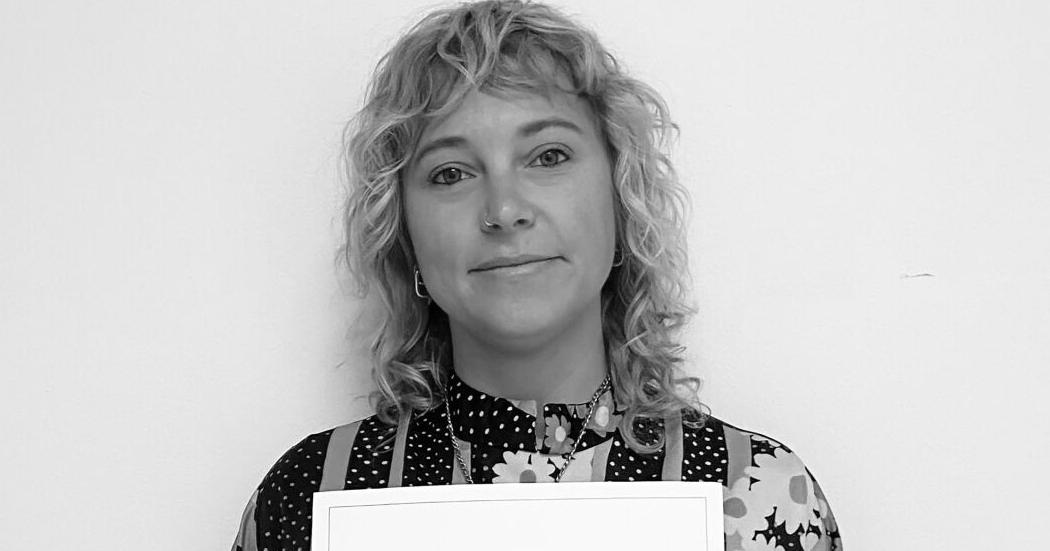 Be You: Singer-songwriter Kelli Jones brings authenticity to the Acadian music scene | Entertainment/Life
Kelli Jones is an in-demand full-time musician, both solo (as KC Jones) and with a variety of bands, including but not limited to Feufollet and T'Monde. To say she is naturally gifted is to deny both the hard work and insatiable curiosity she puts into her work. Her album, 'The Queen of the In Between' references a range of musical styles and you get the sense that she's just herself – multi-faceted, authentic and comfortable.
You will have to find her on social networks or on KCJonesmusic.com to follow where she plays, although on Saturday she plays at Johnson's Boucanière as part of their Les Contes de Galerie series (stories on the porch). This is a listening room set up with dishes inspired by the featured artists' favorite childhood meals. She has great things in sight.
Kelli is also the recipient of an ArtSpark grant (thanks to the AcA and LEDA) and used it to collaborate with Valcour Records to produce monthly content, including videos and stories about Acadiana culture, previews musical releases, free advance downloads of all new Valcour. outings, recipes from favorite chefs, an invitation to an annual members-only event, and more. You can learn more about www.valcourrecords.com/the-coop.
What was your first job? Not very glamorous, but I was a hostess at O'Charley for about a year when I was 16.
Describe a typical day in your life. It really differs from day to day, which is one thing I love about being a musician. This summer the routine has been pretty much wake up, drive/fly to a gig, play a gig, sleep, rehearse. Even if there were a lot of people, it's so nice to be able to go on tour again!
What advice would you give to younger people? The obvious things like saving money and making some sort of investment for your future, which is kind of so hard to think about when you're young. I would also tell myself to relax and not be embarrassed to be who you are.
What event in your life most shaped who you are now? It may seem obvious, but I would say moving to Louisiana for college. I fell in love with it immediately and living here has had such an impact on so many aspects of my life, so happy to call Lafayette home!
What values ​​do you live? I really appreciate sincerity above all else. I think that's such a big part of happiness and fulfillment. I don't think there are many areas where you could be successful without emphasizing sincerity in your intent.
What do you appreciate the most? I value my amazing community of friends the most. I feel so lucky to be surrounded by such a supportive and inspiring group of people.
What is your favorite trip? I love to travel and I'm always looking forward to an adventure. I had a great time in Mexico City last January with friends. It was the first vacation I had taken since the start of the pandemic and it was truly magical.
What's your favorite place to be alone? Going for a long walk alone is always very centered for me. I especially like a long walk on my own in a place I visit or have never been.
What was the best advice you ever received? When I was a teenager my friend and I wrote a song at a music camp and we were excited to play it for Alice Gerrard and Beverly Smith who taught there and are amazing musicians who we both admire immensely . The song was kind of silly/cliché, "he hurt me but I love him so I'll stay" kind of boo-hoo blah-blah, just inspired by a lot of old country songs we loved. Anyway, we played it and Alice said afterwards, "Wait, girls, you don't really believe that, do you?" If he hurts you, get out of there. We said no, of course we don't really think that, and they said something in the realm of "you should write what you believe", and it surprisingly stuck with me.
What book would you tell everyone to read? Completed an inspiring read recently titled "The Art of Not Giving a F**k"; really good advice in there for people like me who tend to lean towards nice people.
What's the best thing about where you live? Tammy's grocery store
How do you "let the good times roll?" A better question for me might unfortunately be, "how can I not let the good times roll?"
What did you want to be growing up? It was a bond between a veterinarian and a comedian.
What is your motto? "Why not?"
How would you like to be remembered? Affectionately
What do you tell yourself when you doubt yourself? "You got that"
What are the three essential things to BE YOU? Patience, a large closet and tequila
What words or phrases do you overuse the most? "Sure"
What is your favorite word? pumpernickel
What do you collect? Vintage discs and combinations
What food could you live on for a month? Meatballs
What would you change about yourself? Better long-term memory
Which character from literature, film or comics do you most identify with? Darya
Describe yourself in five words. Madame melancholy meets musical gaiety
What is your idea of ​​happiness? A nice stress free meal out on a nice day with friends.
What is your favorite movie? "The best little brothel in Texas"
What music defines who you are? I have no idea, too many choices! Some sort of Laurel Canyon songwriter/rock in the 70s maybe?
Who is your style icon? Elton John
What do you regret the most? I have a lot of regrets, but I'll take it a step further and say that I regret being really bad at photographing and documenting life's important moments.
What question would you like me to ask you? What's your favorite joke?
What would be the answer? A man walks into a psychiatrist's office completely wrapped in saran paper, the psychiatrist says, "Sir, I can clearly see you're nuts!"