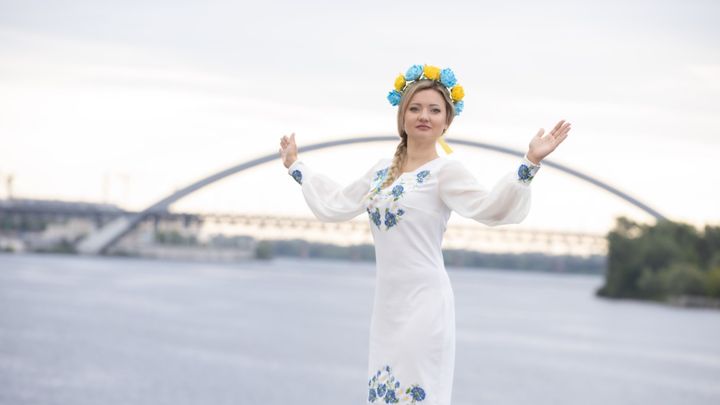 Fundraiser by David Garling: Valeriia–Mother, Singer, Ukrainian Patriot
Hello,
My name is David and I am fundraising for Valeriia.
His life has been disrupted and stressed in major ways since Russia invaded Ukraine the day before his 30th birthday.
The event that changed his life the most was the death of his cousin, Elena. At the start of the war, Putin assassinated Elena (along with many other civilians) with fragments of one of his missiles. Because of this tragedy, Valeriia instantly became a single mother to her 5-year-old nephew Nikolai, a war orphan. This parenting became official with her recent legal adoption of Nikolai. She also supports and lives with her war-displaced mother. All of them currently live in Valeriia's apartment in Kyiv.
Valeriia channeled her rage and grief over Russia's invasion by posting poetry and music videos on Instagram and YouTube. The links to her songs below eloquently show how much she is speaking out – anger, loss, hope – in the face of Russia's invasion.
Valeriia now faces multiple challenges and unanswered questions. Regardless of how these issues resolve, she and her family need support over the next 6-12 months. Inflation is 25% in Ukraine, GDP is expected to fall 35% this year, wages are not keeping pace with inflation and the war has forced it to use up most of its modest financial reserves from before -war.
And what kind of person is Valeria? I have known her as one of my closest friends for over 6 years. She was and still is an online language teacher for me. We have had regular communications throughout this time, and I had the opportunity to meet her several times during a few brief trips I made to Kyiv.
She is without a doubt one of the most intelligent, capable and honest people I have ever known. In a way, she combines these qualities with a great sense of street smarts. She sees the big picture in life – what matters and what doesn't, what is possible at any given time and what isn't.
I sincerely believe that she deserves help at this critical time in her life. I am absolutely certain that in her lifetime she will have a major positive influence on the lives of countless other people.
Please consider your contribution now as an investment in the life of a remarkable person that will result in a better life for many, many more in the years to come.
Addendum—Valeriia is a very independent person and fully aware of the plight of millions of her fellow Ukrainians. He is not a person who finds it easy to ask for help. I have her permission to post this fundraising request, but an idea of ​​who she is will come from her eloquent music videos rather than her written words.
Below are YouTube links for three of his song videos—
She produced these songs on an incredibly low budget. The composition and the lyrics are his own. The little blond-haired boy in a few videos is her nephew and now her adopted son.