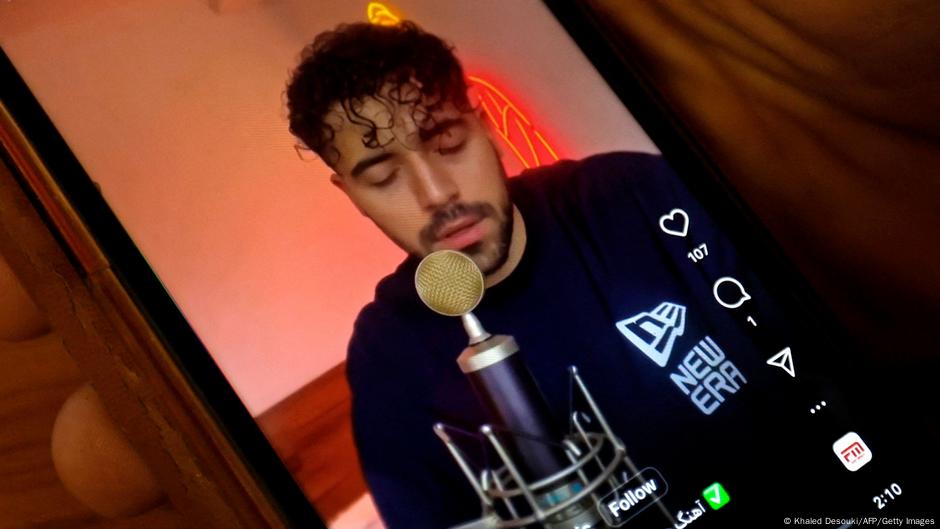 Iran frees singer arrested for protest anthem | News | DW
A popular Iranian singer was released on bail on Tuesday. Shervin Hajipour has been jailed after his song in support of Mahsa Amini's death protests went viral.
Hajipour's emotional performance of his song "Baraye", which featured messages posted on Twitter about the reasons for the protests, has been viewed millions of times within days. The song has also been featured in many videos about the protests.
It has since been removed from his Instagram account.
Why are Iranians protesting?
Massive unrest swept Iran following the death of 22-year-old Amini on September 16. The Iranian Kurdish woman was visiting the capital Tehran on vacation with her family. She was detained by the capital's religious police, who claimed she was not wearing her hijab properly.
Amini later died in mysterious circumstances after being taken to a detention center for women convicted of violating the religious statutes of the Islamic Republic.
Women and their allies have staged protests to demand an end to sexist restrictions on their freedoms and demand bodily autonomy.
The police repression of the demonstrations left dozens dead.
President Ebrahim Raisi on Tuesday tried to call for unity, acknowledging the government's "weaknesses and shortcomings" but repeating the official line that the protests are being led by foreign agents.
"The government is based on lies and murder"
Iranian writer, filmmaker and activist Siba Shakib told DW that the sustained and determined nature of the protest movement was "incredible".
"They leave with nothing in their hands, no weapon, no protection, no helmet, nothing. And they stand before these extremely well-trained and extremely well-equipped people, and they lose their lives for their beliefs," she said. declared. .
"The current government in Iran has built its power on lies and killing people," Shakib said. "People have been saying this clearly across the country for so many decades," she added. "They don't want a religious government."
Siba Shakib's interview was conducted by DW's Ben Fajzullin
es/rt (AFP, dpa, AP)