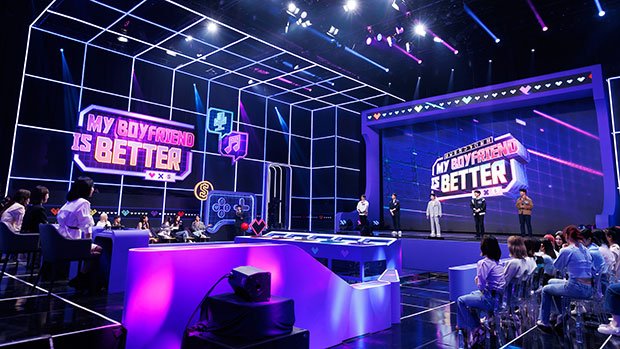 Korea's CJ ENM Teams Up With Masked Singer Park Creator For Talent Show | News
South Korean television company CJ ENM has teamed up with Masked Singer creator Won-woo Park to launch the talent format My Boyfriend is Better on CJ-owned Mnet this month.
The musical entertainment format features various boyfriends who compete in a singing contest as part of a strategic betting game orchestrated by their girlfriends. The girlfriends are finally faced with the dilemma of whether to bet on the victory of their own boyfriend or one of their rivals.
"Everyone feels love, jealousy and gets greedy for money," Park said, explaining the format. "We collected those emotions and blended them into a studio show. I'm thrilled that the show, which has been in the works since 2019, is now in production with CJ ENM with an increased level of variety applied to many facets of the show. episode.
"Elements like competition, thrills and a love of singing are the ingredients of a good musical format. But there are two other ingredients in this format that make a big difference: snackability and comedy. I'm sure the audience will easily digest the show and burst into laughter.
CJ ENM, who led the charge of K-format exports with hits like I Can See Your Voice, will distribute the new format internationally, starting on MipTV next month.
"With touching songs and heartless games, My Boyfriend is Better, as a singing battle-money game show, should provide a variety of entertainment, including the joy of discovering hidden talents," said Diane Min. , head of format sales at CJ ENM.
Regarding the K-format boom, Park added, "Korean designers are now starting to target the global market, and the market is giving them good deals. Also, now that the creation of much more spectacular television shows is possible with the overseas capital, I believe that the successful K formats that follow I Can See Your Voice and The Masked Singer will definitely be released.
In related news, I Can See Your Voice continues to roll out international versions, with the latest being a Portuguese adaptation. Broadcaster SIC will launch the show this year, as part of the channel's 30th anniversary celebrations, hosted by Cláudia Vieira. The Portuguese show will consist of six episodes.