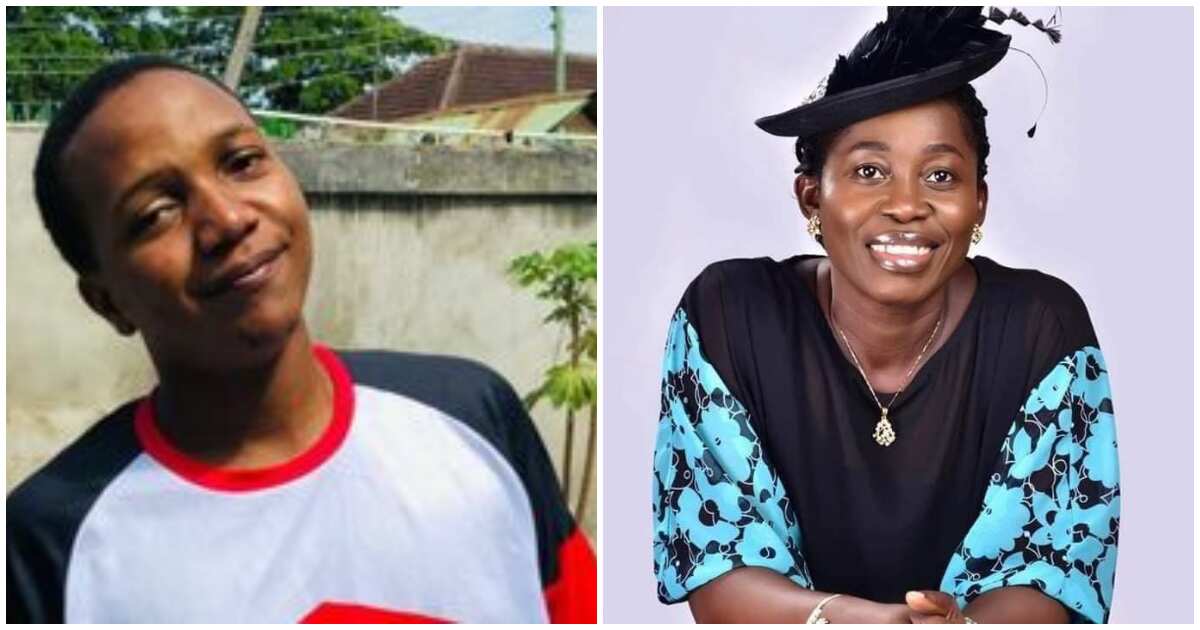 Late Gospel Singer Osinachi Couldn't Make It Through Heaven's Gate: Pastor Shares New Revelation God Showed Him
A Tanzanian pastor identified as Allen Mziray has shared a new revelation he claims God gave him about late gospel singer Osinachi Nwachukwu
Allen said God revealed to him that the singer failed to make it through the gates of heaven and explained why
The cleric said that God admitted that Osinachi was his servant and gave her a gift of worship, but she failed to separate herself from the world.
Allen Mziray, a pastor from Dar Es Salaam, Tanzania, caused a stir on social media when he revealed that the late Nigerian gospel singer Osinachi Nwachukwu did not enter the gates of paradise.
In a lengthy reading he shared on Facebook on Monday, April 25, Pastor Allen said he was in the bathroom when God spoke to him, commanding him to go talk about the singer's death and the way she failed to walk through the gates of heaven.
Ini Dima-Okojie's fiancé opens up about failed marriage, ready for a second chance as he's set to wed the actress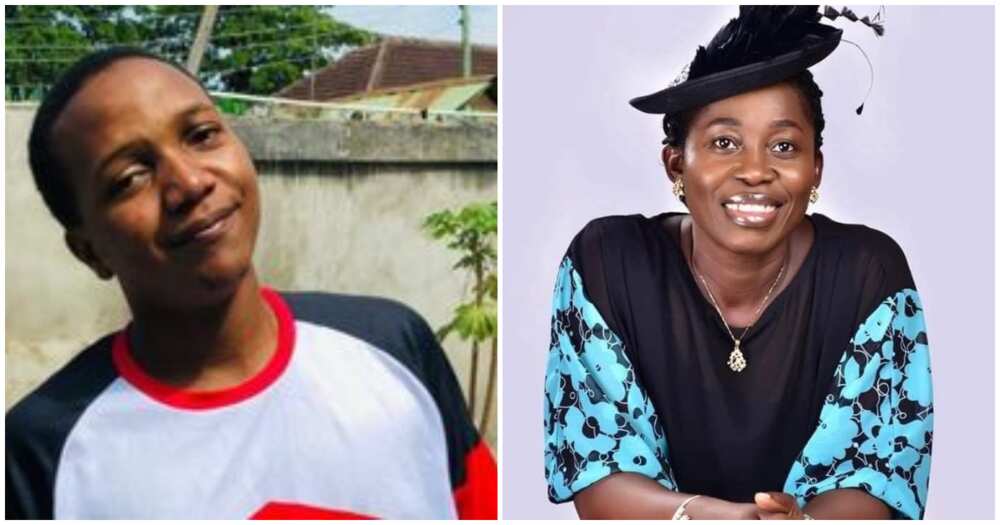 Allen Explains Why Osinachi Didn't Make It Through The Gates Of Heaven
Recounting the revelation, Allen claimed that God told him that the singer did not enter the gates of heaven because of the adornments of the world.
Specifically quoting God who he said said a few words and fell silent, Allen wrote:
"Go talk about osinachi nwachuchukwu and how she failed to enter the gates of heaven because of the adornment of the world."
He said God admitted to giving him the gift of worship, but his inability to part with worldly adornments cost him entry to the gates of heaven.
"The Lord told me" that it is true that I anointed her and gave her the gift of worship, she was my servant but she failed to separate herself from the adornment of the world , as a result, she was not allowed to enter the kingdom of heaven because of temporal adornment".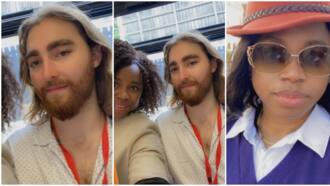 Have you ever seen Jesus? Reactions as a lady meets the Jesus lookalike, takes a selfie with him and shares a photo
"It is a very sad thing saints, the Lord is very serious when it comes to his word, he does not change and will not change. If he says there are no jewels for his children , then we must obey his word wherever you gather," he wrote.
He continued to support his revelation with various Bible scriptures.
See his post below:
Reactions on social networks
Jonathan D Anointed G-Outreach said:
"I would have helped you understand the scripture by showing you what you lacked, but you came with threats and a closed door to learning."
Ugwa Simon from Rock said:
"I have never seen a moselium brother or sister who be against themselves, but in chrisdom we are against ourselves, complete manipulation in the world today. God help us."
Caleb Mathews said:
"It was Amadioha who gave you this revelation Sir! …… No, just be juweries! She doesn't wear clothes too. When Amadioha speaks, we are not Sir!"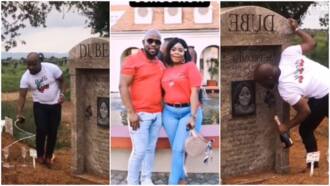 Touching Video Shows Man Visiting His Wife's Grave, Skipping Wine, Kissing And Taking A Photo With Her Headstone, Wows Many
Bukiwe Mkentane Siluma said:
"Are you sure it was God speaking to you or did you look at her pictures and decide to judge her? Let this woman rest in peace in the bosom of the Lord whom she served with such passion, whatever the challenges she faced at home."
Police submit autopsy report on late gospel singer Osinachi
Meanwhile, Legit.ng previously reported that police have submitted their autopsy report on the body of late gospel singer Osinachi.
Abuja National Hospital, which carried out the autopsy, had sent its findings to the police.
Federal Capital Territory (FCT) Police Command spokeswoman Josephine Adeh also acknowledged receipt of the autopsy report in a statement seen by Legit.ng.
Part of the statement read:
"The autopsy result came out and was forwarded to the Director of Public Prosecutions for verification and possible prosecution.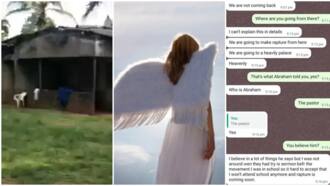 Rapture for sale? Pastor makes money as church members pay N310,000 each in exchange for heaven, video emerges
"The command therefore urges members of the public to exercise patience and faith in the process while exercising due diligence in the pursuit of justice, as updates on the case will be provided at a later date."
Source: Legit.ng