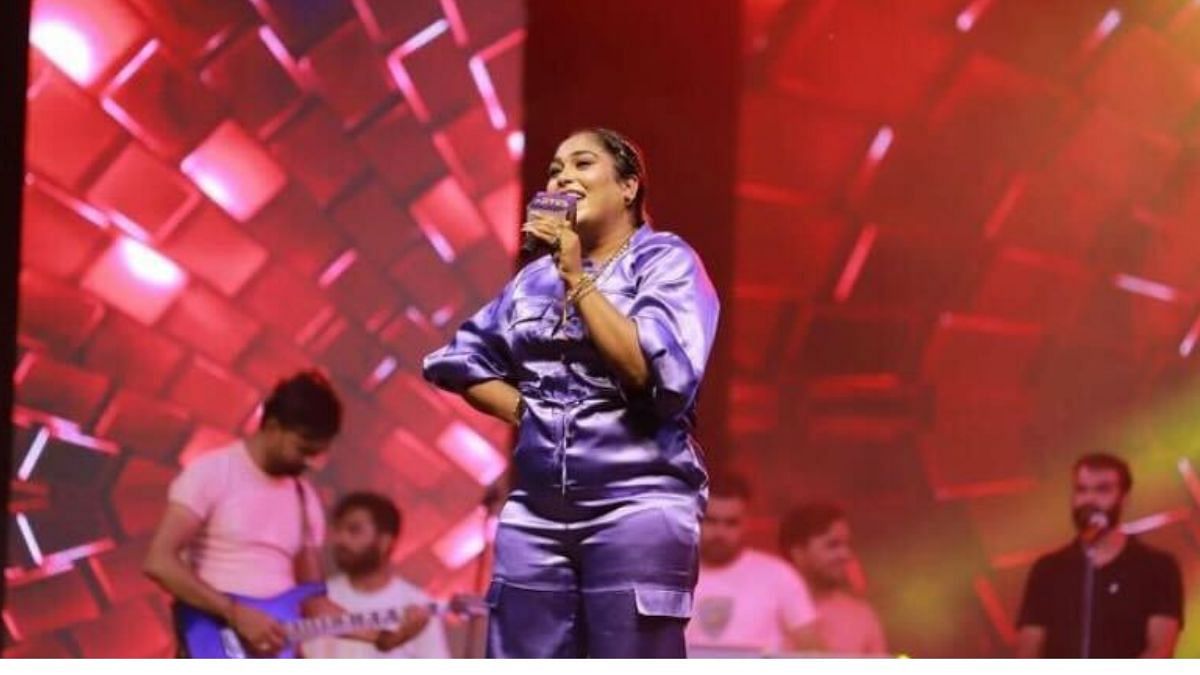 NIA summons Punjabi singer Afsana Khan, Moosewala's close aide, in probe into link between gangsters and terror
New Delhi: In a first, the National Investigation Agency (NIA) on Tuesday summoned famed Punjabi singer Afsana Khan, a close friend of late singer Sidhu Moose Wala, as part of an ongoing investigation into criminal gangster terrorist syndicates.
Currently, she is being interrogated at the NIA headquarters in the capital.
According to agency sources, Khan was to be questioned about her association with the Bambiha gang, a rival of the Bishnoi gang.
The rival gang allegedly orchestrated Moose Wala's murder, as they suspected him of being close to the Bambiha gang.
Who is Afsana Khan?
Khan gave chartbuster hits like Titliyan with Sargun Mehta and Hardy Sandhu. She also participated in Big Boss 15. She also sang Jaandi Vaaralongside Moose Wala – his latest song, which was due out in September but was later put on hold after a court instruction.
Khan was also very close to Moose Wala, who was present at his wedding and entered the hall with the bride.
According to sources, Khan will be questioned about his association with the Bambiha gang and its members, including Armenia-based Lucky Gaurav Patial and Sukhpreet Singh Budha.
"Khan has also traveled overseas for shows and we have found international connections which are being investigated. Funds are also being probed," a source said.
The NIA crackdown
The investigation against Khan is part of a broader NIA crackdown on organized crime and gangsters.
The NIA has recorded more than six cases against several wanted gangsters, including members of the Bishnoi, Bambiha and Rinda gangs, in which several locations were raided across the country. Last week, more than 52 locations in four states were searched by the agency. By September 12, the NIA had also searched 50 locations.
"These raids and arrests are aimed at dismantling the organized crime sector with a focus on key gangsters, their businesses and associates in Punjab, Haryana, UP and Rajasthan. The aim is to target their unions and networks," a source said.
"This is an effort to dismantle these transnational networks of terror and criminality," they said.
"During the investigation, it was discovered that these gangsters, despite being held in prisons in different states, were in contact by phone and operated freely from within," the source said.
The NIA is also working in association with the Delhi Police who are working on an investigation against the Bishnoi and Lawrence gangs.
---
Read also : Defendant in Sidhu Moose Wala murder case carried out reconnaissance in Mumbai to target Salman Khan
---