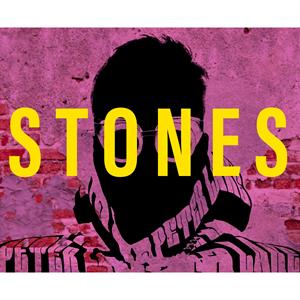 Peter Lake, the only anonymous singer-songwriter in the world,
NEW YORK, July 12 10, 2022 (GLOBE NEWSWIRE) — Peter Lake, the world's only anonymous singer-songwriter, strikes again with his brilliant and catchy single titled "Stones." Says the artist, "I don't mean to sound like a jerk, but this is legitimately a moderately above average song." Lake suffers from "canadianite" also known as "modestitus", a psychological disorder that prevents him from speaking positively about himself or his work. This condition has been successfully overcome by other Canadian musical luminaries such as Justin Bieber.
"Stones" came out this week on a whine. Lake's refusal to perform, show his face, or engage with his fans has left the artist in the dark. Lake apparently released Stones after listening to him during a nap and deciding it was "boring" to have to play his own song when opening a file. This led to the song's sudden release which, like his other releases, came without fanfare.
The track, mastered by three-time Grammy Award winner Emily Lazar, is a catchy track that, much like Lake's other songs, can't be easily pigeonholed into just one genre or category. Says Lake about the origin of the song:
"When you love someone or something, you give them power over you. Personally, I believe this is a good thing to do. On the one hand, it can create pain. A stoic philosopher like Epictetus sounds like it's wrong – by giving up your power, you're vulnerable to pain. But if pain is the downside, the stoics are missing the benefit of vulnerability. In this case, it's before I graduated from college. Trumbull Square is where I met my love. She was from Europe and I was from Canada. And we met at Yale in the United States. I'm from a small town near from Vancouver, and she went to the fanciest boarding school in England. The song recalls our meeting. And our deep connection… but when she left, there was a void. The stones kept rolling.
Discover "Stones" on all streaming platforms in the world.
Biography of the artist
Peter Lake is a Canadian-born, New York-based singer-songwriter who relishes anonymity. At a time when privacy is scarce, Peter believes his ability to create music is protected by his anonymity and by working with unconventional partners in an attempt to avoid the constraints of traditional record deals, which often consider recorded music as a means of promoting visits.
Peter is the first of his kind: an artist who will only do live gigs via a web-based platform, freeing him up to focus exclusively on writing and recording new original music that crosses all genres. In doing so, Peter has amassed one of the largest catalogs of singer-songwriters in the industry. His musical influences include Neil Young, Max Martin, David Bowie, Motown and Drake.
It's no surprise that his songs are difficult to place, often flying between (and combining) House rhythms, crisp guitar riffs and "traditional chants and natural sounds".
From what we learned in our conversations with the artist, humility does not come naturally. On the other hand, it's hard to consider his opinions arrogant, given the intense sincerity with which he describes his plans. Asked about his goal, he replied as follows:
"My goal is to wake up every day and make music, and one day, through that process, to write and perform what will later be considered the greatest song in history, a song that will define humanity for centuries."
Other applicants can be directed to
Follow the artist on social networks:
https://www.peterlake.com/links
Related images
Image 1: stone cover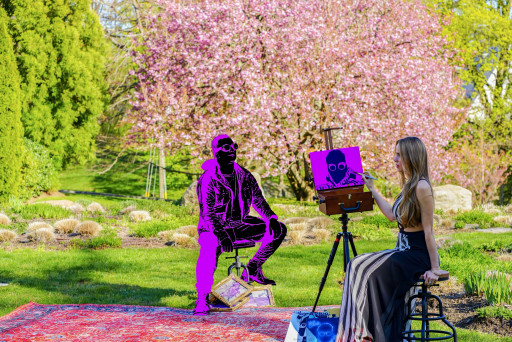 Picture 2
This content was posted through the press release distribution service on Newswire.com.