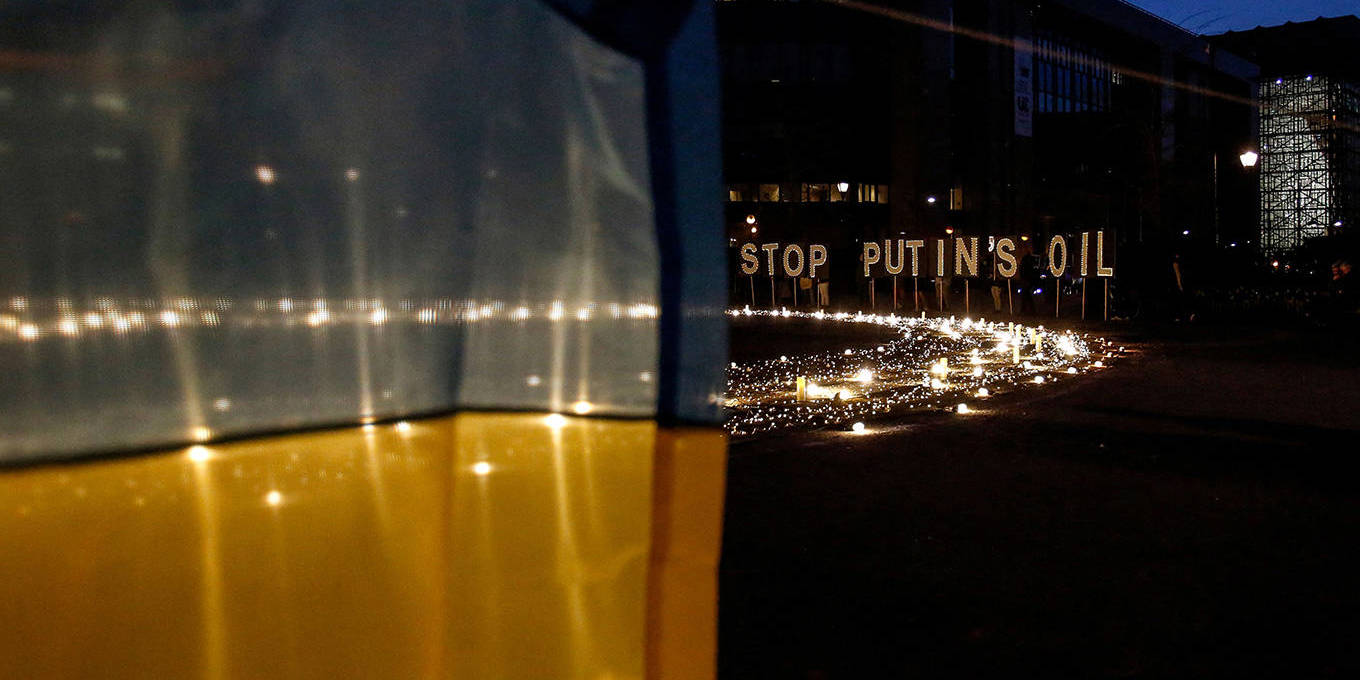 Should Europe stop paying for Putin's war? by Peter Singer
For citizens of NATO member states, taking all possible steps, barring all-out war, to ensure that Russia does not conquer Ukraine is not a selfless sacrifice. It is a long-term investment, for themselves and their children, in freedom, democracy and the international rule of law.
MELBOURNE – Is it right that European countries continue to pay Russia 1 billion euros ($1.1 billion) a day for energy when they know they are financing Russia's war of aggression against Ukraine?
Last month, Ukrainian President Volodymyr Zelensky said that European countries that thrive on Russian energy "make their money from other people's blood". Russia did not need to take the peace talks seriously, it suggested, because of the billions it receives for its oil and gas exports. Mikhail Khodorkovsky, the former CEO of Russian oil company Yukos, now in exile, told the BBC that an embargo on Russian oil and gas would deal a blow to President Vladimir Putin, causing him to "lose more than half of his income".
However, no immediate cut is envisaged. The European Union's economic commissioner, Paolo Gentiloni, only said that the EU reduce dependence on Russian oil and gas by two-thirds by the end of the year, and to zero by 2027. And while Germany, Europe's biggest buyer of Russian energy, has brought forward its initial timetable year-end for the cessation of oil imports to the end of this summerwith continued gas imports, it may still be too late to help Ukraine.
In Poland, where nearly three million Ukrainians, mostly women and children, are finding refuge at the moment, the government dithered, initially calling for a European embargo on Russian oil and gas, and then vote against this. They were saved from hypocrisy only by Russia unilaterally cutting off supplies to Poland and Bulgaria, because they are "unfriendly" and refused to pay for gas in rubles. These countries now have the chance to show the rest of Europe that life can go on without Russian gas.
What pain should Europeans be prepared to accept? the the wall street journal recently cited Giovanni Staunovo, commodity analyst at UBS Group AG: "If the European Union fully sanctions Russian oil would mean tomorrow, you cut your salary by 40% and you have to continue to live as if nothing had happened.
But why should Europeans continue to live as if nothing had happened? Russia invaded Ukraine, causing the departure of 11 million people, of whom 5 million fled to other countries. Up to half a million Ukrainians could have been forcibly deported to Russia. Mariupol, not so long ago a peaceful city of over 400,000 people, was totally destroyed and many other cities were badly damaged. Thousands, perhaps tens of thousands of people, both civilians and members of the Ukrainian armed forces defending their country, have been killed and many more injured. There are strong evidence that Russian soldiers have committed war crimes, including murder, torture and rape.
2022 PS Reader Survey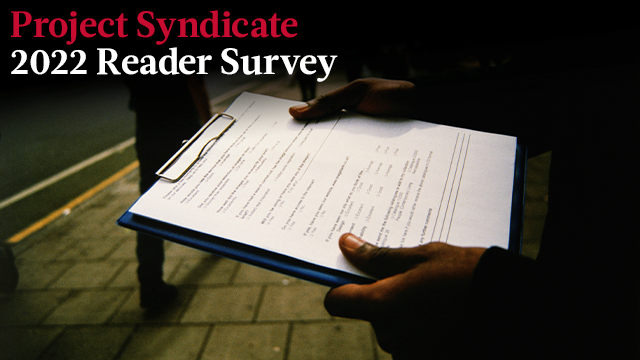 2022 PS Reader Survey
There are exciting changes to come PS, and we want to make sure they reflect your needs and preferences. Share your feedback today to help us provide the best possible experience for readers like you.
European countries could have responded to Russia's flagrant violation of the UN Charter by declaring war on Russia and using their own armed forces to help Ukraine in its resistance. Instead, they chose the less risky path of imposing economic sanctions and sending weapons to Ukraine. Considering sanctions as an alternative to military action puts into perspective the sacrifices that are reasonable to expect from those who pay Russia for the energy they use. If stopping using Russian energy means economic hardship, is that really too much to ask?
Moreover, the sacrifice would not be purely altruistic. The war in Ukraine is not just about Ukraine. A Russian military commander recently said that "the control of southern Ukraine is another exit towards Transnistria, where there are also facts of oppression of the Russian-speaking population". Transnistria is a separatist region of Moldova. Such so-called "acts of oppression" of Russian-speakers have of course served as a pretext for the Russian invasion of Ukraine. They could be alleged in several other countries that were once part of the Soviet Union and have Russian speakers among their populations. Ukraine is therefore the front line of resistance to Putin's goal of restoring Russian dominance over regions dominated by the Soviet Union and, before that, the Russian tsars.
Had the Ukrainians simply laid down their arms in the face of the seemingly overwhelming Russian invasion forces, as Putin seems to expect, Estonia, Latvia, Lithuania and Poland would have had to fear for their own safety. And because all are members of NATO, the burden of their defense would have fallen on all members of the alliance. For the citizens of NATO member states, taking all possible measures, short of all-out war, to ensure that Russia does not conquer Ukraine is not even an altruistic sacrifice. It is a long-term investment, for themselves and their children, in freedom, democracy and the international rule of law.
The moral imperative to stop paying blood money to Russia is also an opportunity for European countries to fulfill their commitments, made in Rio de Janeiro in 1992, to prevent dangerous anthropogenic climate change. Lesia Vasylenko, head of the Ukrainian parliament's climate subcommittee, has suggested that Ukraine's devastated industries should be rebuilt with new technology to operate with clean energy. The EU now has an additional reason to speed up the timetable to achieve its goal of making Europe the first climate-neutral continent.