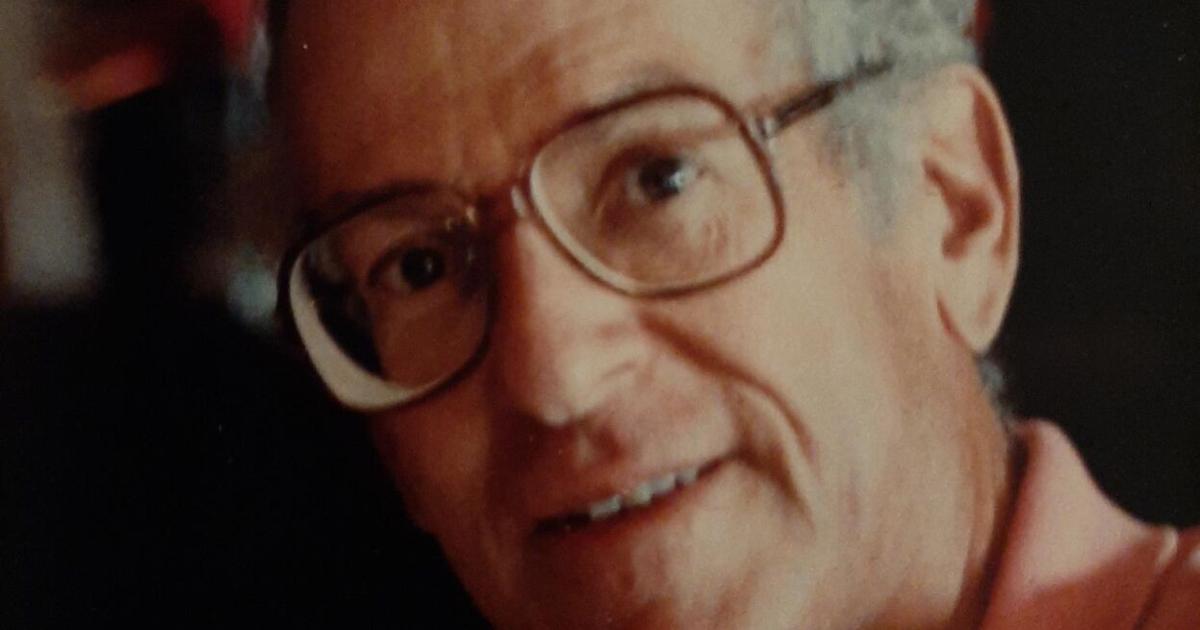 Singer, Edwin | Obituaries | clevelandjewishnews.com
Edwin Z. Singer, 91, died April 12, 2022. He was born August 4, 1930, in Cleveland, to Harry Singer and Frieda Friedman Singer.
Ed was married to the love of his life, Naomi Greenfield Singer, for 68 glorious years before his death in December 2021.
Ed is survived by his children Harry (Geri Smith) Singer, Phillip (Ann) Singer and Diane (Jeff Ehrbar) Singer, as well as his grandchildren Julia (Max Doolittle) Singer, Ryan Singer, Miriam (Derrick) Schmitz, Deborah (Matthew Wargo) Singer, Gregory Singer, Reid (James Werner) Singer and Eli Z. Ehrbar; great-grandchildren, Sarah Schmitz and Henry Wargo; sister-in-law, Laura Greenfield Berick; two nieces and six nephews.
Ed grew up in Cleveland Heights and graduated from Cleveland Heights High School, Ohio State University and Case Western Reserve University School of Law. Along with his brother-in-law, Joe Felber, and close friend Dave Wiggins, he founded Mr. Wiggs Department Stores in 1956 and Arrow Distributing Company in 1977. Mr. Wiggs was one of the first to succeed in the large discount stores and Arrow became one of the nation's largest distributors of pre-recorded music and movies. Ed served on the board of Pioneer Standard Electronics and Seaway Food Town for many years and was a founding investor of Cleveland Magazine.
Ed lived a life of giving back to his community, admired that quality in others, and modeled that quality for his family. He has held many leadership positions in the community, including Menorah Park, Menorah Park Foundation, Council Gardens, and the Cleveland Jewish Cemetery Commission. He was also a former member of the Orange school board. He was a member of Temple Oheb Shalom in Sandusky, Ohio and Temple-Tifereth Israel in Cleveland.
Ed pursued his personal interests with passion; these interests included golf, tennis, attending Cleveland Orchestra concerts, mechanical bank collecting, and fine wine. From 1979 to 2021, he hosted friends every year at a holiday party at Cleveland's Union Club, which included the famous dreidel spinning contest. Along with close friend Oliver Emerson, he started the prestigious "All Marbles" doubles tennis tournament at the Cleveland Racquet Club, an event they won on multiple occasions. In retirement he and Naomi traveled widely, and he particularly enjoyed their extended stays in France and England. They were among those who "came from afar" when they made an unscheduled visit to Newfoundland in the aftermath of the September 11 terrorist attacks.
Ed brought intelligence, consideration, foresight and relentless optimism to everything he did in life, including with his family, business and civic engagements. This optimism allowed him to face and fight the degenerative brain disease (PSD) that challenged him so much during the last decade of his life, while continuing to remain positively engaged in the lives of his family. , his friends and his community. He will be sadly missed by his family, but his memory is and will remain a blessing and an inspiration.
In addition to his parents and wife, Ed was predeceased by a baby girl, Eileen Beth; a beloved sister, Shirley Singer Felber; and brother-in-law, Joseph Felber.
The family would like to thank Betty Walck, Eva Anders and the other caregivers who have lovingly assisted Naomi and Ed over the past few years.
In lieu of flowers, the family suggests contributions to the Menorah Park Foundation, Temple-Tifereth Israel or Rossy PSP Center c/o UNH Foundation (UHNfoundation.ca/tribute).
Services will be held at 11 a.m. April 14 at Temple-Tifereth Israel, 26000 Shaker Blvd. at Beachwood. Interment will be in Mayfield Cemetery. Family and friends who cannot attend the service can view it at 11 a.m. on April 14 by going to the Temple's website (ttti.org), selecting the live stream, and then selecting the chapel.
Family will receive friends from 2-5 p.m. and 7-9 p.m. on April 14 at the Mayfield Country Club, 1545 Sheridan Road in South Euclid. Masks are mandatory.
Arrangements under the direction of the Berkowitz-Kumin-Bookatz Memorial Chapel.