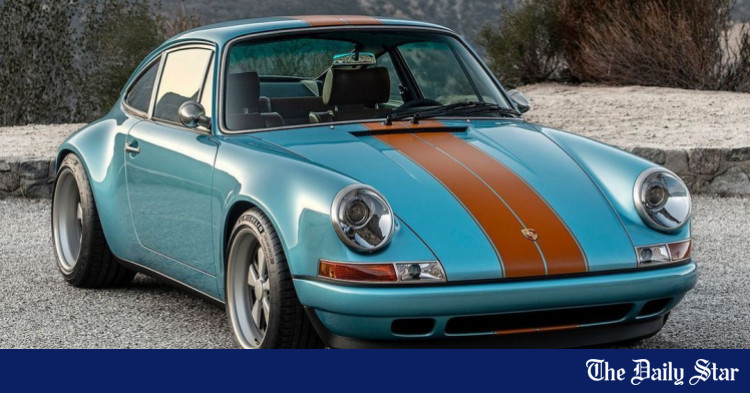 "The Big Sur" – Porsche 911 930 by Singer Vehicle Design
Singer Vehicle Design is a popular name among Porsche car purists and enthusiasts. He is well known for restoring or restoring vintage Porsches to factory condition without compromising on any aspect – upgrading components, adapting them to modern times and retaining the original chassis of the old car.
The Big Sur is the company's latest iteration – restomodding a Porsche 930 911 retrospective, adding extra elements to make the old Porsche experience quite enjoyable by defying its stigma of breaking down with age and making it the ultimate Porsche. of the driver.
The Big Sur is the latest homage to the 911 930 with a 450 horsepower air-cooled 4.0-liter flat-six engine mated to a 5-speed manual transmission. The car is RWD as the 930 was, and most of the things that are done to the car have been aimed at making the car more athletic, with driver comfort and ease of use in mind.
The exterior sports an iconic horizon blue colourway that also runs through the interior with cognac Singer stripes, also down the middle of the car's exterior. Behind the extended flares, the car also has Singer-upgraded Original Design 930 wheels wrapped in Michelin Pilot Sport tires.
The interior of the car received the most significant update. The whole interior is wrapped in leather with the special Singer Cognac colourway, the bucket seats are made by Recaro, which are also four-way electric; inside a 930 911, a car that originated in the 70s. The dashboard layout has been kept quite similar to the original model, except for the steering wheel, which has been modernized and wrapped in leather. The gated manual shifter has been redesigned and moved rearward to make shifting more comfortable.
Although the Big Sur has modernized updated peripherals, everything comes at a price. Starting at a handsome label of over US$475,000, it's certainly not easy to get your hands on one of the limited-run Big Sur that will be released. Overall, the Porsche Singer Vehicle Design retains a strong heritage stigma and remains one of the most sought-after cars by both purists and general car enthusiasts.