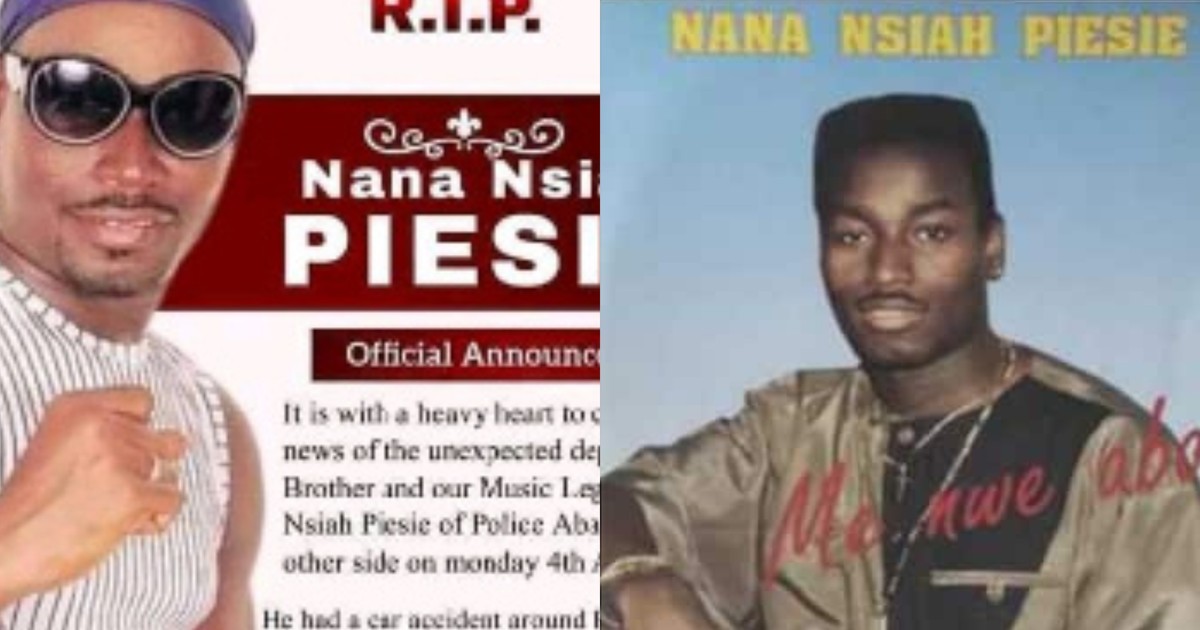 The singer of the popular song "Police Abaa" is dead
Reverend Stephen Ohene Boahen, brother of the late highlife artist, confirmed this in a statement.
"It is with a heavy heart that I confirm the news of the unexpected departure of our brother and music legend, Nana Nsiah Piesie from Police Abaa, on the other side, on Monday, April 4, 2022."
"He had a car accident around Pokuase and was rushed to 37 Military Hospital. They did not treat him when he arrived and referred him to Accra Regional Hospital , but he couldn't do it. He gave up his soul upon arrival."
Nana Nsiah Piesie was born in Asante Effiduasi in the Ashanti region.
He completed his high school education at Bechem Presbyterian Senior High School.
While at school, his passion for music led him to perform regularly at school entertainment events. The songs were covers of popular Ghanaian highlife at the time.
After graduating, he joined the group known as Osei Kofi's African Beats Band.
His vocal range won him many fans and accolades from the band during their 1999 international tour of Germany, Italy and Holland.
After the tour, Nana Nsiah Piesie parted ways with the group to release hit singles such as "Police Abaa", "Men nwe Aboo", "Enyigyina Bekume" and "Me do wo".
"Police Abaa" is one of his biggest hit songs. The song was so popular that it propelled him on tour across the African continent.
He has created around 5 albums and won several awards such as Ghana's Most Promising Star award.