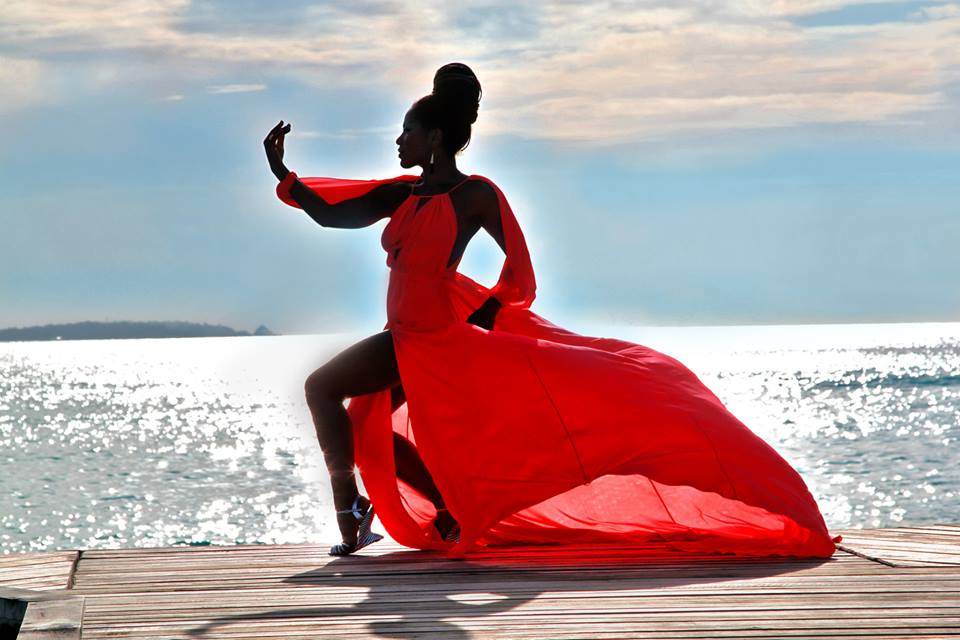 Ukrainian-Congolese singer, Gaitana, publicly denounced anti-black racism in Ukraine more than a decade ago
After Russia invaded Ukraine, images surfaced on social media of black people trying to flee the country but blocked by ethnic Ukrainians, even forced to walk miles to neighboring countries.
The images sparked outrage. Shock, even. But Ukraine has long distanced itself from its black community. Gaitana-Lurdes Essami, a prominent black Ukrainian, tried to warn us nearly a decade ago.
Gaitana made headlines around the world in 2012 when she represented her home country Ukraine at the Eurovision Song Contest in Baku. Gaitana blew viewers away with her song 'Be My Guest' – and finished in 15th place for her troubles.
At the time, Gaitana's skin color was making headlines. Gaitana is half Congolese. At the time, many Ukrainians decried the decision to allow Gaitana to represent them…simply because she was not white.
"Millions of people watching will see that Ukraine is represented by a person who does not belong to our race," said Yuri Syrotyuk, a member of the right-wing Freedom Party. "The vision of Ukraine as a country somewhere in faraway Africa will take root," he added.
At the time, Gaitana said Syrotyuk's remarks revealed a "large-scale" problem in Ukraine. "I am so ashamed of this unpleasant incident, because Ukraine is a democratic country, where kind and hospitable people live," she said at the time.
Gaitana was born to a Congolese father and a Ukrainian mother. They met while he was in the country, studying in the Ukrainian capital, Kiev. The couple married and Gaitana was born in 1979. That same year, the family moved to Congo-Brazzaville. After five years abroad, Gaitana's parents separated and she returned to Ukraine with her mother.
Gaitana was born in Ukraine. Her mother is Ukrainian and she spent the majority of her years in Ukraine. Yet many did not, and probably still do not, consider her one of them.
Gaitana held a press conference after the backlash, opting to take the high road. She told reporters that she hoped "to show the world that Ukraine is open, that everyone can come and stay here without any fear, whatever their race, whatever their language. Be our guest."
Gaitana, a talented entertainer who performed at Barack Obama's 2009 inauguration, has remained relatively quiet since the public rejection.
The outpouring of support for Ukraine has been immense, as it should be. But supporting Ukraine while watching the black community literally be pushed into the cold has stirred mixed emotions within the black community.
The United Nations has acknowledged that non-Europeans living in Ukraine have faced "different treatment" from military officers, border guards and civilians as they attempt to flee the country.
Government officials and public figures have condemned this discriminatory treatment.
"We are saddened to learn that African and international students are being refused at the border as they attempt to leave Ukraine. We hope the various embassies can quickly rectify the situation to help those in need of support," the charity BeyGood tweeted.
But when things finally return to normal, will the racism exposed during the evacuation be addressed and meaningful changes made…or will it all be swept under the rug?